Synopsis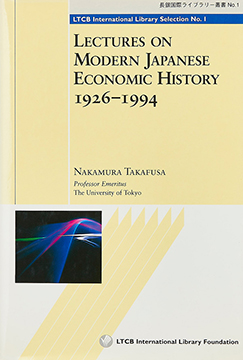 In Stock
Economics / Business
Lectures on Modern Japanese Economic History, 1926-1994
(LTCB International Library Foundation 1994)
Takafusa Nakamura
This is a translation of the influential 1986 Showa Keizai Shi (Economic History of the Showa Era).
In it the author recounts Japan's economic history from the 1920s until now.
The era began when Hirohito, the Showa Emperor, came to the throne in 1926 and it lasted until 1989.
This period thus began in recession and saw Japan embark on the path of recovery, only to have these gains destroyed by eight years of war.
The late 1940s then brought economic recovery, followed by over a decade of growth that lasted into the 1970s and completely changed Japan's society as well as its economy.
The oil crisis of 1973-74 put an end to the era of rapid economic expansion and was followed by a period of more stable growth in which Japan found itself having to meet the new responsibilities of a global economy.
The author, regarded as one of Japan's foremost economists of his day, here gives a complete account of the economics of the Showa era, which began with the bank panic of the 1920s, passed through depression and war, and led to Japan's becoming the world's largest net asset holder.
BACK