Synopsis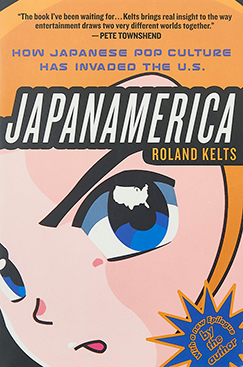 In Stock
Society / Culture
Japanamerica: How Japanese Pop Culture Has Invaded the U.S.
(Palgrave Macmillan 2006)
Roland Kelts
Japanese popular culture has considerably influenced the entertainment patterns of countries all over the world.
In particular, manga and anime—pop-style cartoon narratives and animated cartoon films—have been eagerly accepted.
How this occurred is the basis of this account, but its basic question is how could such a rigid society as that of Japan produce a pop art that is so wildly imaginative.
Among the author's contentions is that such kinetic story-lines, such apocalyptic narratives, such sex, such violence, might be permissible only in a place that had experienced nuclear devastation.
There are, however, many other reasons for the explosion of a popart ethos that in ten years could earn $25 billion—the achievement of Nintendo's Pokémon manifestation.
The author is particularly persuasive in his description of the "permission of the dark," a kind of tacit approval which allows the particularly violent and sexual excesses of both manga and anime, and eludes any kind of social censorship.
Countering this is the example that violent crimes against women are exceedingly rare in a country that makes first-person rapist video games.
There would thus seem to be some correlation between the actual and the virtual.
BACK