Synopses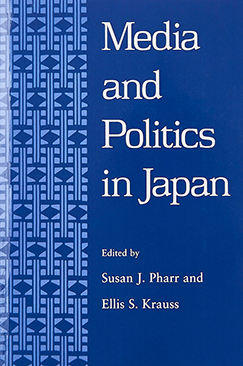 Politics / International Relations
Media and Politics in Japan
(University of Hawai'i Press 1996)
Susan J. Pharr / Ellis S. Krauss (eds.)
Japan is one of the world's most media saturated countries.
The combined circulation of its big-five newspapers is larger than any major U.S. paper; its public service broadcasting outlet, NHK, is second in size only to the BBC; there are many commercial TV stations and a full range of media-related journals and magazines.
The mass media thus forms the most influential group in Japanese society.
Consequently, it also plays a major role in Japanese politics.
It is this subject which is here explored through the thirteen chapters written by journalists and scholars - three Japanese and seven Americans.
Editor Pharr contributes an historical introduction followed by an essay entitled "Media as Trickster in Japan.
" Co-editor Krauss writes about NHK TV news and politics and contributes a final essay on the media and Japanese political power.
Hiroshi Akuto writes on media in electoral campaigning; Toshio Takeshita and Ikuo Takeuchi on media agenda in Japanese local elections.
In addition, Maggie Farley writes on Japan's press and the politics of scandal: Kyoko Altman on TV and political turmoil; John Creighton Campbell on media and policy change; and D. Eleanor Westney on the mass media as a business organization.
BACK