Synopsis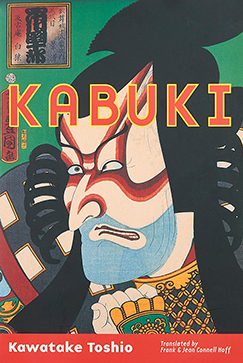 In Stock
Literature / Arts
Kabuki: Baroque Fusion of the Arts
(I House Press 2003)
Toshio Kawatake
This is the new, enlarged and revised edition of an important book on Kabuki, originally published by the University of Tokyo Press in 2001.
Among the reasons for its excellence is that it is by one of the leading experts in the field.
Toshio Kawatake, scion of a distinguished family long associated with the Japanese arts, and the author of some eighty books, most of them about drama.
Consequently he is able to see connections in the history and present practice of the Kabuki, can join its apparently disparate techniques, and can place this drama in the context of world theater.
Kawatake here hypothesizes "two great strands of world theater," the classical and the baroque.
The first stems from Greek tragedy through the French classical drama, into the neo-classicism of Ibsen.
It is the style in which a dramatic text is dominant and is regarded as mainstream Western theater.
The baroque, on the other hand, stems from popular improvisational drama, the commedia dell'arte, some of the Elizabethans, all the way down to expressionism and Brecht.
It is here that the Kabuki joins world theatre.
Unlike the classical Noh it is what we would call fusion theater.
BACK