Synopsis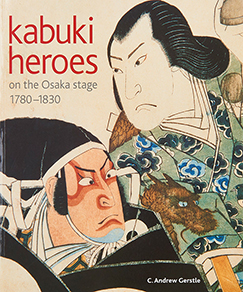 In Stock
Literature / Arts
Kabuki Heroes on the Osaka Stage, 1780-1830
(University of Hawai'i Press 2005)
Andrew C. Gerstle
Kabuki was, and remains, an actors' theatre.
The audience comes to see someone in a play more often than it comes to see the play itself.
The phenomenon is familiar to us in our age of movie stars and pop-idols but it is not always remembered that Japan has long entertained a superstar concept.
Kabuki actors have, from the inception of the drama, been a stimulus for actor-prints, for lavish albums, for single-sheet illustrations, all displaying the different ways in which actors and their
performances were interpreted.
Such was the intention of the 2005 British Museum exhibition, of which this volume is a reproduction of the catalogue.
Most of the exhibits are here reproduced, along with authoritative texts, focusing on Kabuki culture in Osaka and Kyoto during the liveliest period of the adulation of the actors, from around 1780 until the 1830s.
The creation of celebrity and fame is actually a statement about the collective participation required by urban culture.
In traditional Japan this included the stage, the art studio, the poetry salon and the fan club.
We here recognize (some 300 woodblock print reproductions are included) our own obsession with celebrity and may realize that this is not merely a modern phenomenon.
BACK