Synopses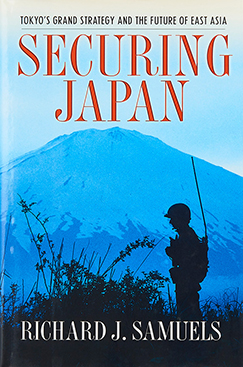 Politics / International Relations
Securing Japan: Tokyo's Grand Strategy and the Future of East Asia
(Cornell University Press 2007)
Richard J. Samuels
Japan's grand strategy for securing itself has a long, even venerable history—from the Meiji politicians who recognized the connection between military advance and economic success, to the
consequences that led to Japan's defeat in World War II, and on to the postwar compact with the United States.
The author, MIT Professor of political science as well as chairman of the Japan-U.S. Friendship Commission, here explains how the ideological connections explain today's debates.
He argues that Japan will eventually achieve a balance between national autonomy and national strength, a position that will allow it reduced dependence on the United States and less vulnerability to China.
Over the last decade a revisionist group of Japanese policy-makers has consolidated power, taking steps to position Japan's military to play a global security role.
Obvious on the books are plans to define and to legitimate Japan's new grand strategy, an often vigorously contested subject.
The revisionists who came to power early in this decade may supplant the earlier postwar doctrines with some of their own.
Many are critical of the U.S. alliance and are eager to achieve greater sovereignty, but few would advocate a dangerously complete break.
BACK