Synopsis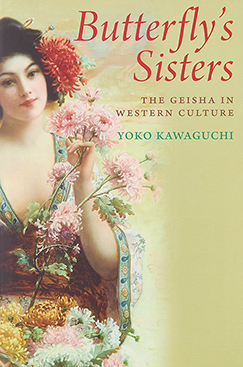 In Stock
History
Butterfly's Sisters: The Geisha in Western Culture
(Yale University Press)
Yoko Kawaguchi
In this exhaustive historical account, Kawaguchi makes it immediately clear that she considers the geisha, or rather the culturally constructed geisha trope, to be both a western fantasy of the feminine East and a proxy for western anxieties about female sexuality in general. To demonstrate this, she selects five key moments from the past 150 years, at each point considering how the geisha was situated in the cultural consciousness of the time, the interplay with contemporary contexts of female sexuality and social role, and the gap between reality and male fantasy.
We see the geisha as artefact, through the eyes of nineteenth-century western artists: defiant of western beauty ideals yet admired for the artistry of their image and celebrated as part of Japonisme. Next comes a discussion of the historical background to Madam Butterfly, the so-called portside "marriages" between westerners and local women that inspired literary predecessors to the opera also concerned with the (disposable) Japanese wife. The formative influence of two former geisha who found stage fame in the west is also considered, as is the changing role of the geisha in post-war depictions of Allied-occupied Japan.
Finally, Kawaguchi discusses the refashioning of geisha by western artists – Madonna's fetishised version, for example, or the 'happy(ish) hooker' of Arthur Golden's Memories of a Geisha. She conveys irritation at such appropriation and vulgarization of geisha, unsurprisingly, given how they are (the latest in the west's) unflattering and unrepresentative attempts to represent national character through an artificially constructed motif of oriental femininity.
BACK