Synopsis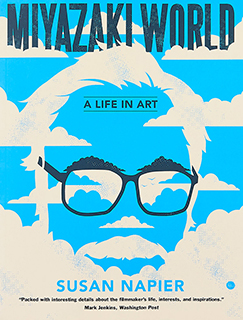 In Stock
Society / Culture
Miyazakiworld
(Yale University Press)
Susan Napier
In her aptly named Miyazakiworld, Susan Napier takes her readers on a journey through the converging worlds of famed animation auteur and Studio Ghibli patriarch Hayao Miyazaki. His personal life in the often harsh "outside" world and the worlds created by his imagination are intertwined in Napier's narrative.

Taking a chronological approach, she follows the artistic and personal trajectories through his films, ranging from his early manga and anime such as Gulliver's Travels Beyond the Moon (1964) to his supposed final work The Wind Rises (2013). Each chapter skillfully combines biographical and socio-cultural contextualisation along with a detailed analysis of the themes and motifs in the films. Napier draws on a wealth of resources, ranging from existing English and Japanese scholarship, Miyazaki's films and some manga, as well as interviews, not to forget her in-depth knowledge of anime in general and Miyazaki's work in particular.

The director's influences in terms of Japanese and foreign aesthetics as well as political, social, and environmental concerns become as clear. But so do the complexities and contradictions within the artist and his work, from which Napier does not shy away but rather carefully explicates and integrates into her argument. Wonderfully written in an accessible, yet sophisticated style, and with many illustrations, this is the definitive biography of Miyazaki and his life and work to date in English.
BACK