Synopsis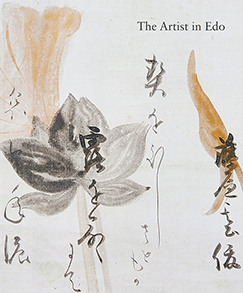 In Stock
Literature / Arts
The Artist in Edo: Studies in the History of Art, vol. 80
(Published by the National Gallery of Art, Center for Advanced Study in the Visual Arts/Distributed by Yale University Pres)
Edited by Yukio Lippit
This beautifully presented collection of essays by Harvard University art professor Yukio Lippit and other contributors emerged from a symposium held to mark the exhibition Colorful Realm: Bird-and-Flower Paintings by Ito Jakuchu, held in Washington, DC in 2012.

Jakuchu's 33-scroll set combines virtuosic technique, rich detail, and whimsy of form to majestic effect, and in recent years the life of this singular artist has attracted almost as much attention as his work. In this volume of 12 essays, the artist's life serves as entry point for a wider discussion of the social history of Edo artists. Together the writings are a collective attempt to uncover and understand the social lives and selfhoods of artists in early-modern Japan through three broad frameworks: amateurism, status, and the relationship between artists and public space.

Having emerged from the urban common ranks, the artists discussed represent a move away from the dominance of the pedigreed painting houses of the early-modern period and, as such, a shift in the practice and understanding of art-making in Japan. Socioeconomic change sets the scene for other discussions: the impact of urbanization is examined through ukiyo-e, for example, and the effects of economic change on the status of the professional artist and on the art marketplace itself are also considered. Other essays highlight the emergence of the amateur potter, the Noh aesthetic of yugen (profound grace and elegance), and the widespread Edo-period practice of "copybook-ism" and its implications for originality and innovation from political and ideological perspectives. Together, these masterful essays present a coherent picture of the dynamic transformation in identity and output of the Edo artist.
BACK