Synopsis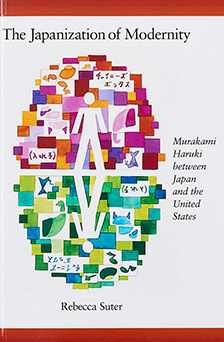 In Stock
Literature / Arts
The Japanization of modernity
(Harvard University Asia Center 2008)
Rebecca Suter
Haruki Murakami is arguably Japan's best known contemporary writer, in terms of both commercial success and global reach in translation. He is less well-known as a prolific translator of American contemporary fiction into Japanese, but it is precisely this dual status, as translator and translatee, that allows him to function as cultural and literary mediator.
Suter examines this cross-cultural role in contexts of modernity, postcolonialism, and globalisation in a country that underwent a much more rapid process of modernisation than that of the West. How does Murakami – and specifically what Suter terms his "para-modernist" position – inform and illuminate the Japanese experience of modernism? How does his writing and his status as cross-cultural vector relate to and reflect upon wider (post)modernist conflicts between universalism and imperialism, and particularism and nationalism? These questions form the core of Suter's textual analysis of Murakami's work, focused primarily on his short stories, which is carefully unfolded across a framework referencing extraliterary contexts of sociology, history, and geopolitics.
Suter also looks at the specifics of his often brave linguistic strategies, particularly those which create deliberate distance from both dominant Japanese literary tradition and discursively constructed reality, and his extensive use of Western culture references as literary strategy. The layering of realities and distorted temporalities, the deployment of bold fantasy, the subversion of cultural categories; together these serve to critique the construction of individual identity and problematise social responsibility from a perspective that is at once unique and equally relatable to Japanese and Western audiences.
BACK