Synopsis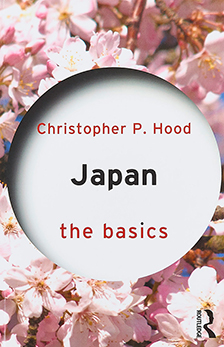 In Stock
Society / Culture
Japan: The Basics
(Routledge 2014)
Christopher P. Hood
This accessible and well-rounded introduction to Japan by Christopher P. Hood takes the reader on a guided tour of fundamental aspects of the country's culture, identity, demographics, and natural environment. While the breadth of its scope makes coverage of each topic necessarily brief, in whole the book provides a strong foundation for building a holistic understanding of a country so often reduced to stereotypes and clichés.
To develop a good understanding of Japan, Hood offers, we must start with the basics: be wary of generalizations, be mindful of how values and behavior may differ from our own. We must also consider exactly what and who we are studying: what do we mean by "Japan" and "the Japanese," and do these definitions tally with history, ideology, reality? All this, he warns, is no easy task: it is akin to piecing together a jigsaw puzzle with no picture to work from.
Still, this engaging book sketches out a panoramic portrait of a constantly evolving country, illuminating the ways in which its topics weave together in today's Japan. It assumes no prior knowledge and is free from jargon, and includes simple exercises and discussion points to encourage the reader to engage and to analyze. References to scholars and sources throughout each chapter are there to guide the reader to more in-depth material on topics of interest.
BACK