Synopses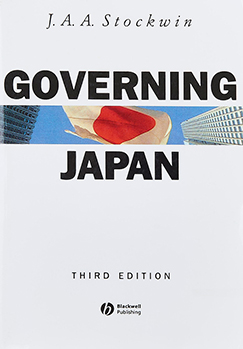 Politics / International Relations
Governing Japan: Divided Politics in a Major Economy
(Blackwell Publishing 1999)
J.A.A. Stockwin
This third edition of a standard and authoritative text provides a full introduction to the political institutions, processes, and culture of Japan, taking into full account the changes in recent years.
Stockwin has written widely on the subject of politics.
This new edition of one of his most famous and influential books identifies those crises central to the Japanese political agenda at the end of the last century and how they were solved—or not.
These include emergencies within the sphere of political power, in the burgeoning bureaucracy, those caused by political apathy and by a lack of confidence in the economic management of the government.
The author also argues for a further reform in the system and amply demonstrates that moves toward political reform in the last decade reflect a malaise in society, in economy, in politics itself.
Among his suggestions is that the revision of the constitution could assist democratic control over the powerful governmental bureaucracy.
Among the demonstrations is that Japanese politics can respond to the same kind of analysis used to study other countries, that, on the other hand, culture can prevent convergence.
BACK