Synopsis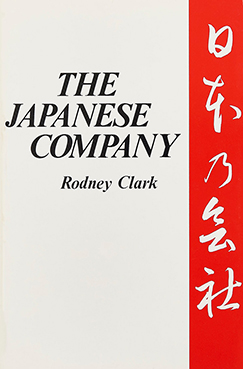 In Stock
Economics / Business
The Japanese Company
(Yale University Press 1979)
Rodney Clark
The author has said that the aim of his book is to explain how the Japanese company is run and how its workings affect those associated with it.
Companies are, in his view, themselves political institutions and within them employees are subordinated to each other and to their common goals.
Indeed, within a given country, the company is second only to the state itself among its many institutions.
But companies are not everywhere the same.
Each has its own legal elaborations based on the nearly universal principle of incorporation.
This means that each company has been shaped by varied circumstances but share certain similarities.
Such Japanese companies then organize the greater part of manufacture and commerce; they employ much of the population, distributing wealth and making some people rich and some people poor.
Companies are commonly incorporated and this is seen as necessary to success.
Indeed the company is itself so thoroughly the most convenient form of commercial cooperation that, apart from the bureaucracy of the state itself, there is no alternative to it.
It is for this reason that Japanese companies have political significance in the sense that they are often engaged, as it were, in national politics.
BACK