News


Book Donation Ceremony in Tonga
2020.08.31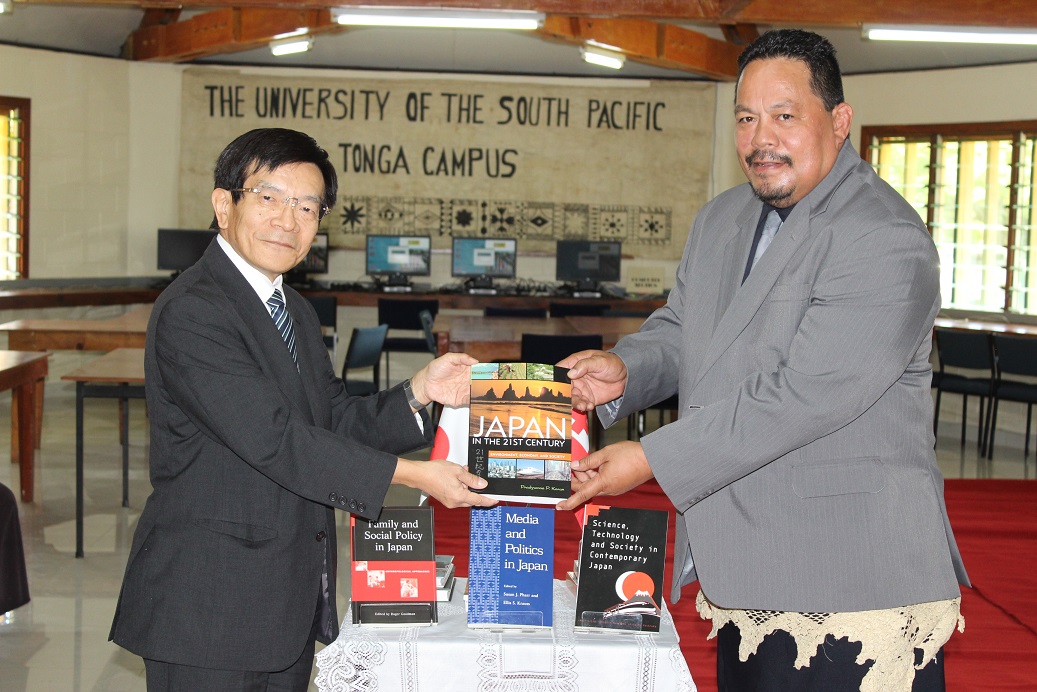 The books were donated and delivered successfully to The University of the South Pacific, Tonga Campus in March for the year of 2019 under the cooperation of the Embassy of Japan in Tonga.
Both Dr. Havea, Director of USP and H.E. Mr. Ishii, the Ambassador of the Embassy of Japan in Tonga participated in the book donation ceremony held at the library.
Knowing that students in USP are very interested in Japan, we hope that all the students there will continue to love our books.
We would like to thank each and every one of you who had contributed in this donation process.
BACK