News


Book Donation Ceremony in Democratic Republic of the Congo
2020.08.31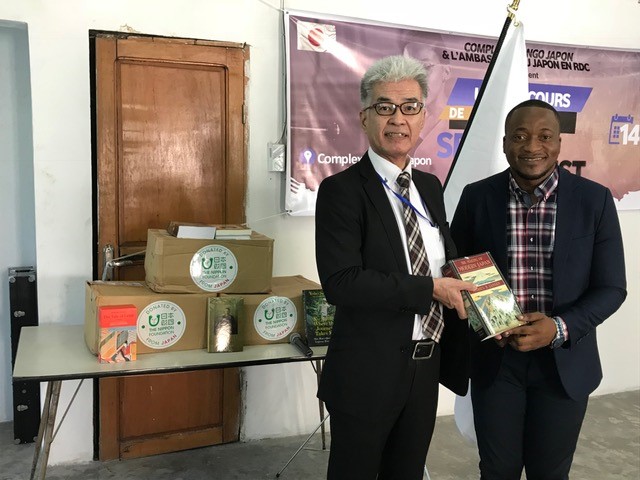 The books were donated and delivered successfully to Congo-Japan Complex for the year of 2019.
The Japanese Speech Contest co-hosted by Congo-Japan Complex and the Embassy of Japan in the Democratic Republic of the Congo was held on March 14, 2019.
The books donated were presented to everyone during the book donation ceremony.
Thank you to all the staff in the Embassy and those being enthusiastic and passionate in helping to deliver the books to Congo-Japan Complex. Hope more people will enjoy reading books about Japan!
BACK