News


Federal Rural University of the Amazon
2021.09.06
A Brazilian agricultural university hopes the READ JAPAN PROJECT will bring opportunities to tackle global issues through stronger ties with Japan.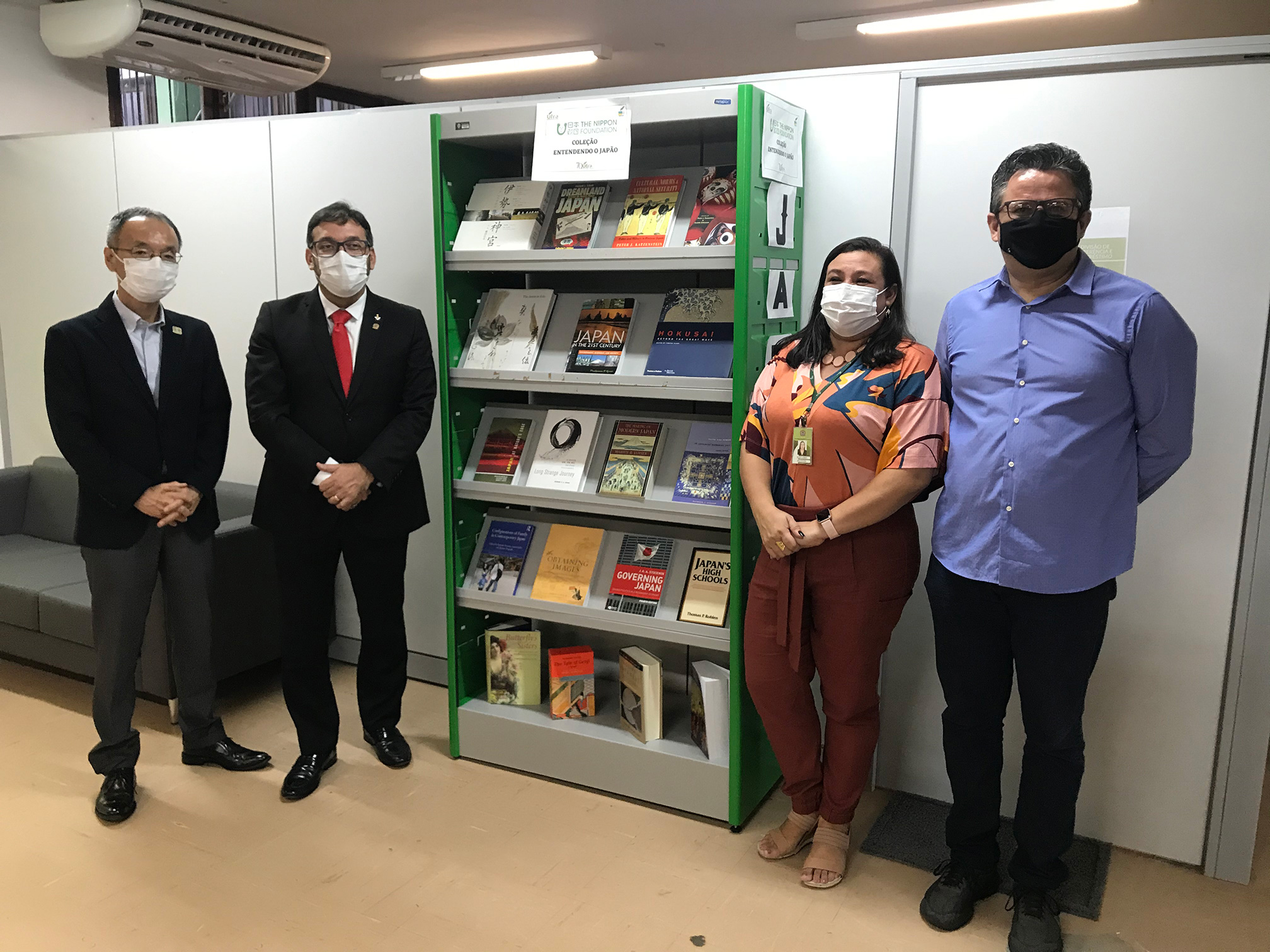 Headquartered in Belém, the capital of Pará State and known as a gateway to the Amazon River in northern Brazil, Federal Rural University of the Amazon (UFRA) embraces its long-standing relationship with Japan thanks to its close connection with Japanese agricultural researchers and local Japanese communities. As travel restrictions are making it difficult for people to maintain their interest in other countries, the donation of books on Japan to the university comes at an opportune time, says Marcel do Nascimento Botelho, President of UFRA.
"I believe the way to strengthen partnerships between two or more countries is to know each other's cultures, so these books are a great step in that direction," he says.
Moreover, books also bring invaluable benefits in the Internet age, he adds. "Through the donation, you showed you are interested in sharing your culture with us, and you care about us. That is more than just receiving a good source of knowledge."
On one April day this year, UFRA received the donation of 167 Japanese publications from the READ JAPAN PROJECT and held a humble ceremony in collaboration with the Japanese Consulate in Belém to show the public university's gratitude. Most people were not allowed to attend amid the Covid-19 pandemic, but as soon as university officials spread the news about the ceremony through Instagram, Facebook and other social media, they received many favorable comments and "likes" from students.
The donated books are lined up on display in a special section of the Lourenço José Tavares Vieira da Silva Library, the central library on UFRA's main campus in Belém.
These books are all written in English and provide a wide range of knowledge about Japan in roughly five categories: politics and international relations; the economy and business; society and culture; literature and the arts; and Japanese history. They will be available to the general public, in addition to students and faculty members, when access restrictions are lifted and face-to-face activities are resumed.
Connection with Japan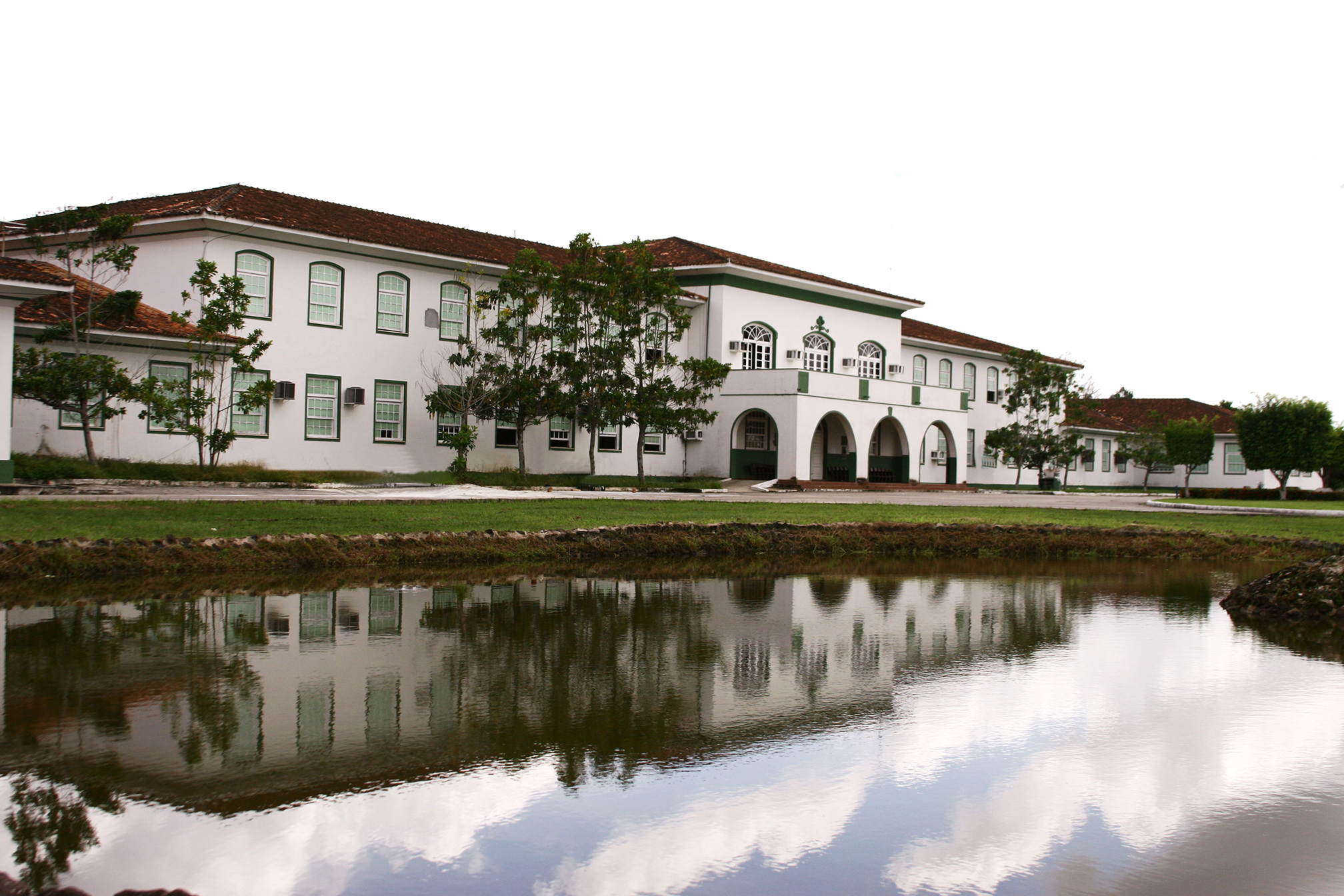 Botelho hopes the book donation will lead to the development of bilateral relationships beyond conventional frameworks. UFRA already has long-standing relationships with Japan because Pará State is home to the third-largest community of Japanese emigrants and their descendants in Brazil. Academic interactions have also been active with the Tokyo University of Agriculture (Tokyo NODAI), especially since the formation of an official partnership in 2013.
Both universities share many similar advantages, Botelho says, but because Brazil and Japan have such different geographical and environmental conditions it's vital that they combine their expertise to tackle various global agricultural issues. "Our techniques are basically on the same level, but it's impossible for Japanese universities to research tropical forests as we do here in our own backyards. Gathering knowledge from different parts of the world will nurture a renewed shared sense about global climate, global business and global products."
Visitors from Japan participate in UFRA's classes taught in English and often visit its campus and farms in Tomé-Açu, a city in Pará State. "We are very much involved with the Japanese community in Pará, and our university has many Japanese students and some Japanese professors from Tomé-Açu. So, the donated books will be of great interest to them, too," Botelho says.
Tomé-Açu, located about 200 kilometers south of Belém, means a lot to the history of Japanese emigrants in Brazil. Under the Japanese government's policy of encouraging emigration, a party of Japanese people landed in Tomé-Açu in 1929 to reside in and explore the uncultivated northern Amazon region. Despite many difficulties in getting their agricultural endeavors on track in the early days, they were undaunted and invented a method to grow mixed crops of peppers and cacaos, which has turned out to be successful and ultimately developed into the world's leading model of agroforestry, a concept to re-create forests by growing trees for multiple agricultural products.
Efforts toward a greener world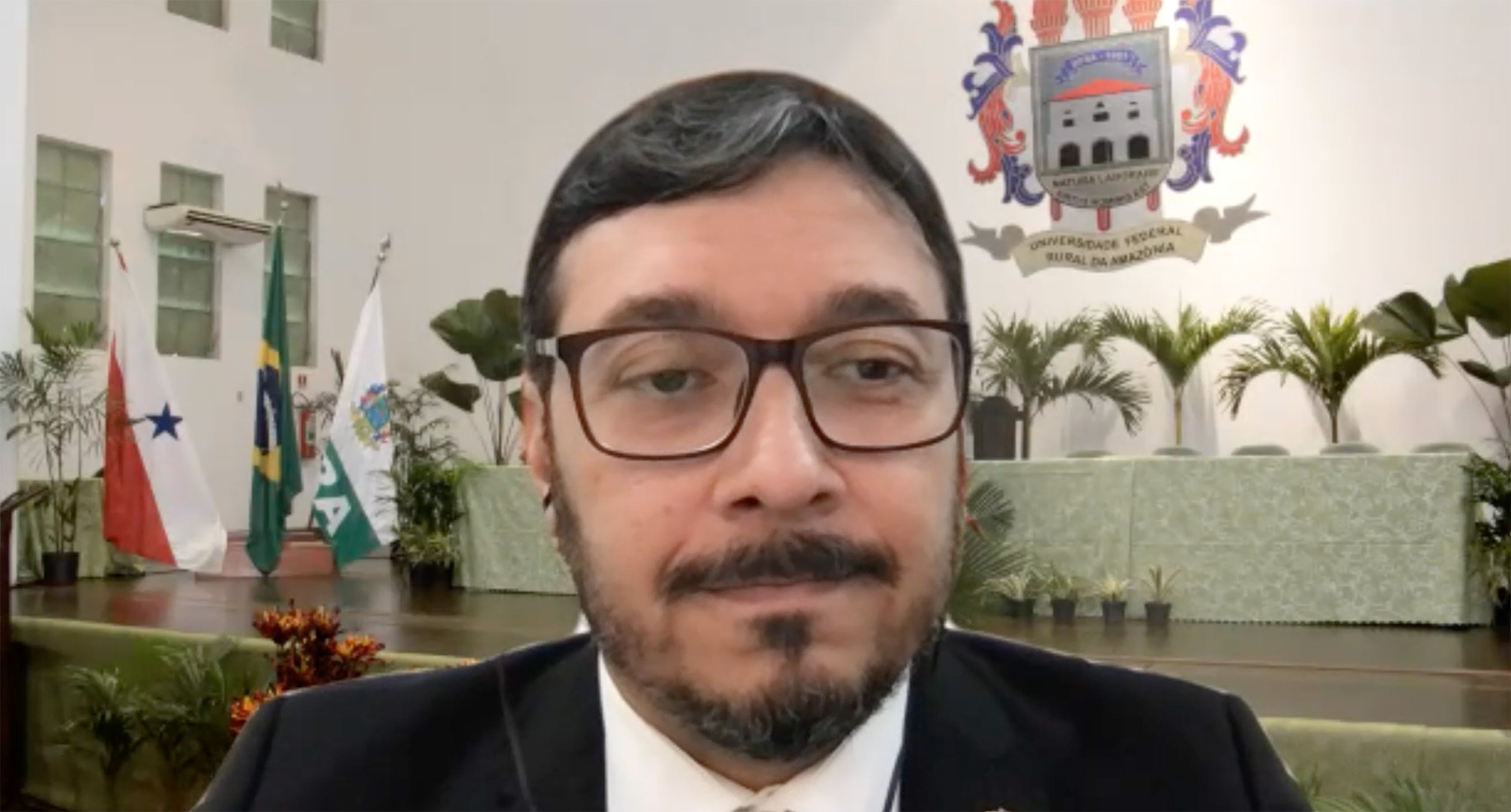 The success is significant because the Amazon rainforest is losing its capacity to preserve the world's richest biodiversity due to accelerated deforestation. UFRA's researchers and students at the Tomé-Açu campus also help create the models for sustainable agriculture in collaboration with Japanese farmers and researchers. Theyalso receive financial and technical assistance from Japanese agencies, such as the Japan International Cooperation Agency (JICA), to improve their agrobusiness and research activities.
Botelho says mutual understanding of different cultures is critical for generating great collaborative research, and the READ JAPAN PROJECT has significant potential to support UFRA's efforts. "The donated books can enable people to discover more about Japan, and we can expect to gain their support for our ideas and projects. Thus, we can further strengthen our international partnership, which is a key for the development of a better world."
BACK