News


The Embassy of Japan in Cameroon: Strengthening diplomatic relations
2021.09.15
The Japanese government's representatives believe the READ JAPAN PROJECT will lead to closer ties with Central Africa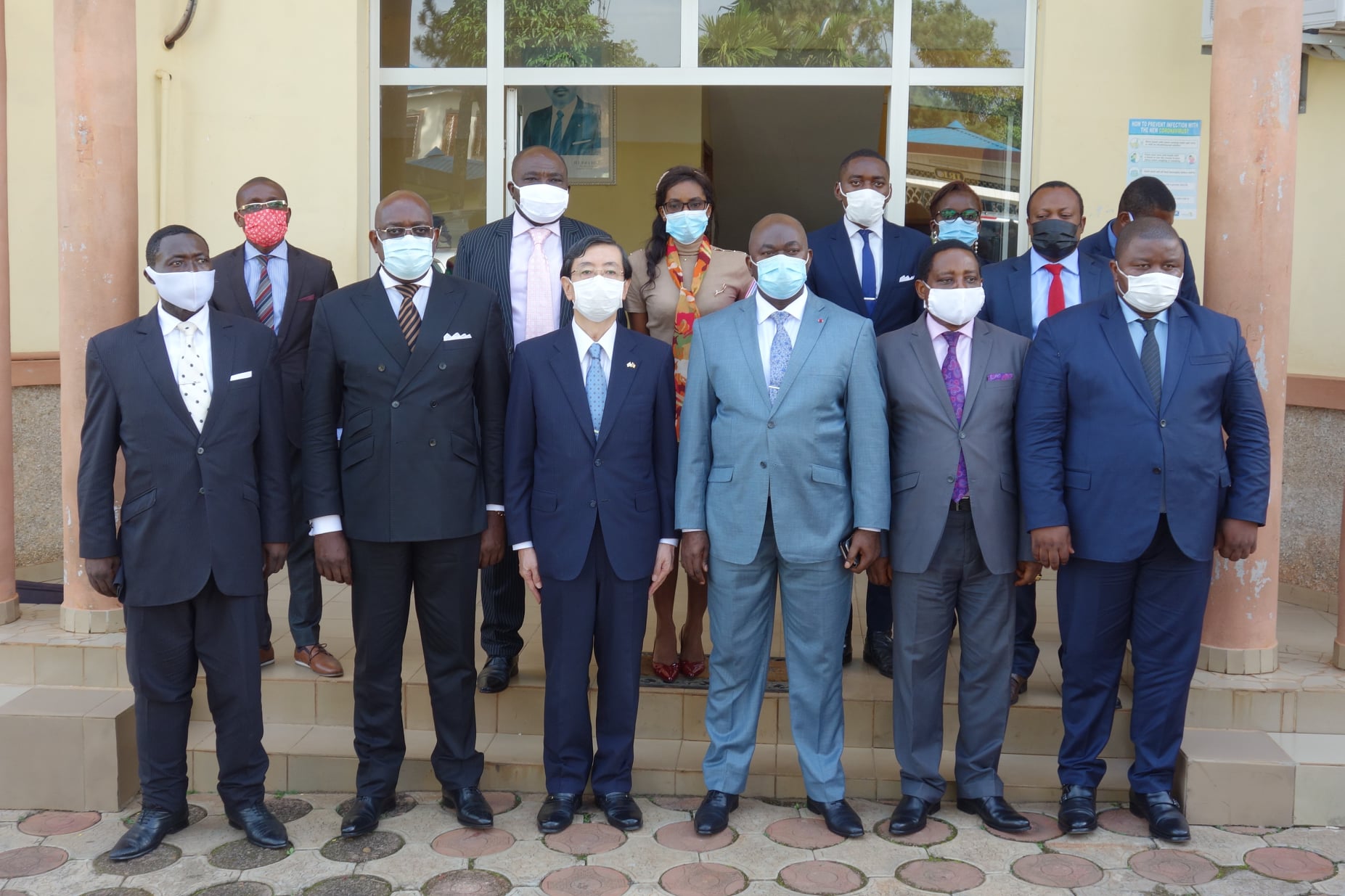 Since 1997, more than 100 elementary schools across all the 10 regions of Cameroon have been built with Japanese financial assistance. These "Japanese schools," as the local people call them, have enabled numerous children to receive an education in places where schools are in decline or short supply.
Since gaining independence in 1960, Cameroon has maintained friendly relations with Japan, which has been helping the west-central African country develop financially and technologically. Japan also benefits from Cameroon's abundant natural resources. Its cultural and geographical diversity attract Japanese academic researchers in the fields of ecological studies and anthropology.
Despite the solid bilateral relations, Japan has little visibility in Cameroonian daily life, says Sakai Tatsuki, economic and cooperation section officer at the Embassy of Japan in Cameroon. While Toyotas, often loaded with mountains of luggage, can be seen zipping around everywhere, other aspects of Japan are still little known or unknown to Cameroonians. There are only about 50 Japanese living in the country. And people are unfamiliar with Japanese cuisine because there are no Japanese restaurants. Moreover, even in institutions of higher education, it can be difficult to learn much about Japan.
"People in Cameroon are familiar with certain facets of Japan, such as martial arts, animations, cars and economic cooperation," Sakai says. "But the chances are very limited to learn about deeper matters, such as history, politics and international relations."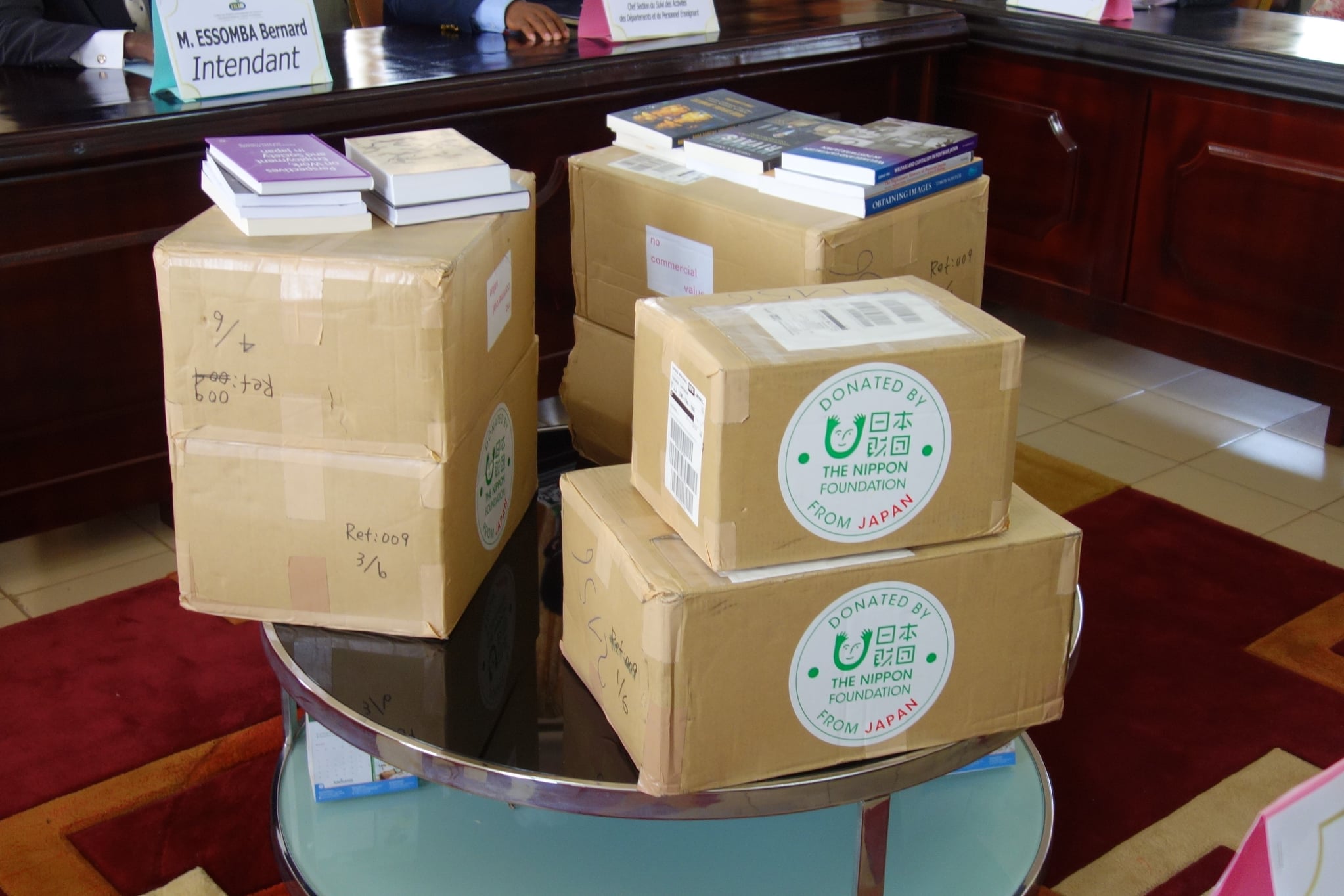 Path to donation
The Embassy located a golden opportunity for the READ JAPAN PROJECT to address the issue. It recommended the International Relations Institute of Cameroon (IRIC) as a book donation recipient. IRIC is a research institute that specializes in training diplomats and international civil servants. Students come from not only Cameroon but neighboring countries such as Chad, Congo, Gabon and Rwanda. "IRIC has had few Japan experts and little material to promote an understanding of Japan," says Sakai. He added that young local Embassy staff had no books to read about Japan when they were students at IRIC. They had to find information for themselves on the Internet, which they felt profoundly limited their understanding of Japan.
"IRIC is a very important counterpart for the Embassy. If students and faculty at IRIC gain a better understanding of Japan through the books, the impact will go beyond a single country to strengthen our relations across Central Africa. That's why we thought the READ JAPAN PROJECT is so valuable." says Sakai.
IRIC Director Daniel Urbain Ndongo showed a great interest in the READ JAPAN PROJECT when it was introduced to him last year by Osawa Tsutomu, the Japanese Ambassador to Cameroon. IRIC applied to become a recipient, and a donation of 167 books was arranged. The books, all written in English, cover Japanese culture, history, economics, politics and other topics. The Embassy and IRIC were able to organize a small handover ceremony in April by following Covid-19 safety protocols. Coverage of the ceremony by public broadcaster Cameroon Radio Television reflected people's strong interest in the donation.
Benefiting each other
Sakai hopes the READ JAPAN PROJECT will help solidify already amicable ties. As the fourth-largest provider of official development assistance (ODA), Japan has been implementing various cooperation programs for decades, often initiated by the Japan Overseas Cooperation Agency (JICA). In addition to school construction, ODA projects range from rice production and infrastructure development to small business promotion and disaster management. For example, Japanese geochemists have applied their decades-long expertise to help set up a system to monitor and prevent potential recurrences of the disastrous gas eruptions at Nyos and Manoun lakes in the mid-1980s.
Many Japanese are also attracted to Cameroon as an "Africa in miniature," thanks to its abundant natural resources such as oil, cacao and wood, as well as its rich cultural makeup based on 250 ethnic groups. JICA and researchers at Kyoto University, a Japanese pioneer in fieldwork in Cameroon, have jointly implemented a few large-scale, government-led projects. These include efforts to support the environmental sustainability of tropical rainforests and their surrounding areas, and research into the social behavior of hunter-gatherers. In 2018, Japanese master carpenters couldn't have completed the rebuilding of Kofuku-ji in Nara Prefecture, a 1,300-year-old Buddhist temple, without using Cameroonian wood for its main pillars.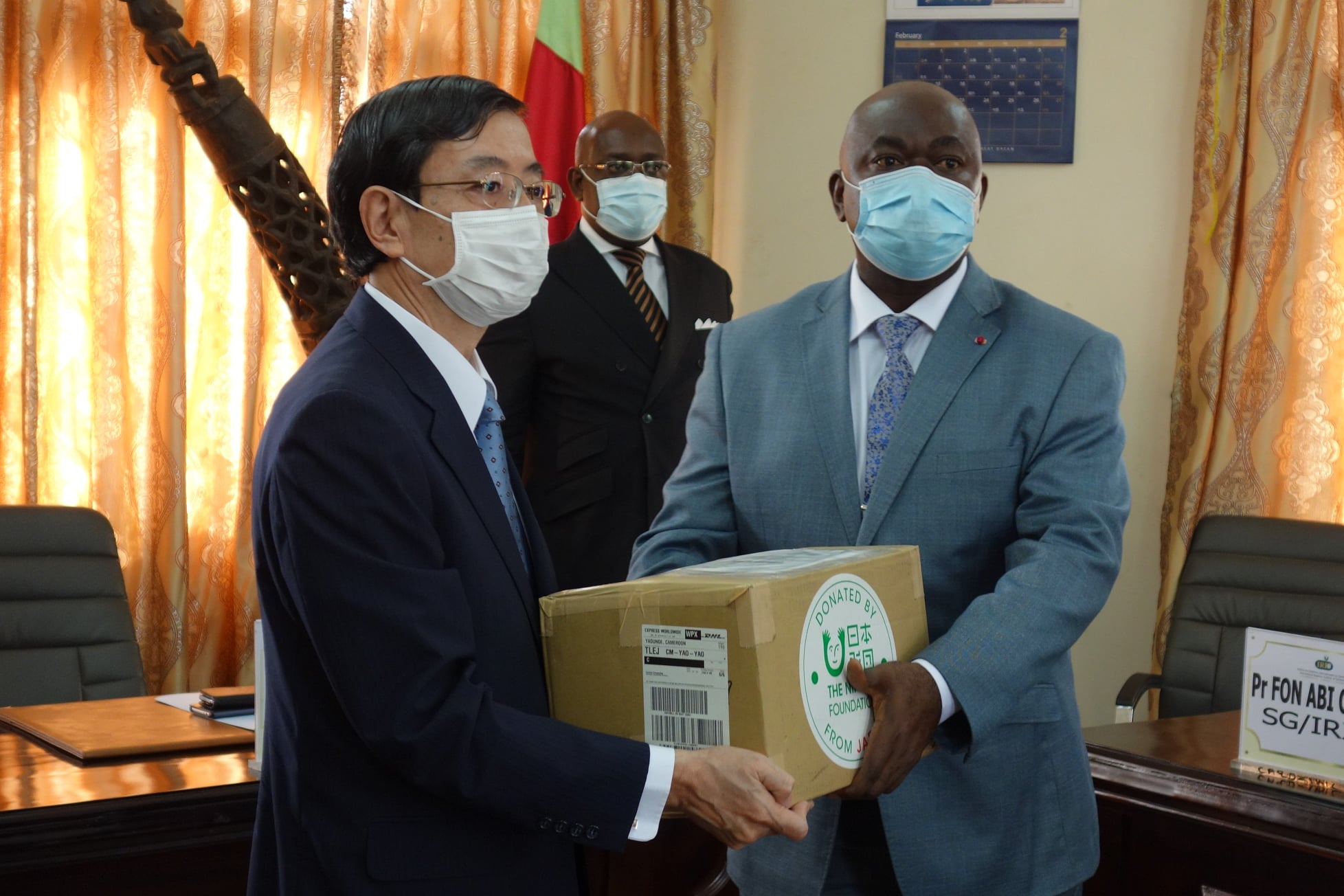 Efforts to increase Japan's visibility
The Embassy is also making every effort to familiarize local people with Japan. For example, in response to a request from the Cameroon Judo Federation, Japan recently agreed to finance the construction of a 750-square-meter dojo for judo practice near the country's capital of Yaoundé. In February, the second edition of the Japanese Ambassador's Kyudo Cup took place in collaboration with the Cameroonian Federation of Aikido, Kyudo and Affiliated Disciplines.
The Embassy also supports a Japanese club run by a young Cameroonian in Ngaoundéré, the capital of Amadawa Region in central Cameroon, where about 50 teenagers learn the Japanese language once a week. Before the pandemic, the Embassy used to organize a Japanese festival in Yaoundé to introduce various aspects of Japan. Through these interactions with local people, Sakai sees a potential demand for the READ JAPAN PROJECT from schools and for literature in non-English languages.
Sakai says he is attracted to the Cameroonian character, as seen in the heartwarming friendship between Cameroon's national soccer team and the village of Nakatsue in Oita Prefecture during the World Cup co-hosted by Japan and South Korea in 2002. "While maintaining the friendship, we would also like to work hard to develop stronger ties between the two countries and beyond. The READ JAPAN PROJECT is certainly a very useful means to achieve our goal," Sakai says.
BACK