News


Special Event at the Japan Library: Pukapuka on November 16th, 2022
2023.01.13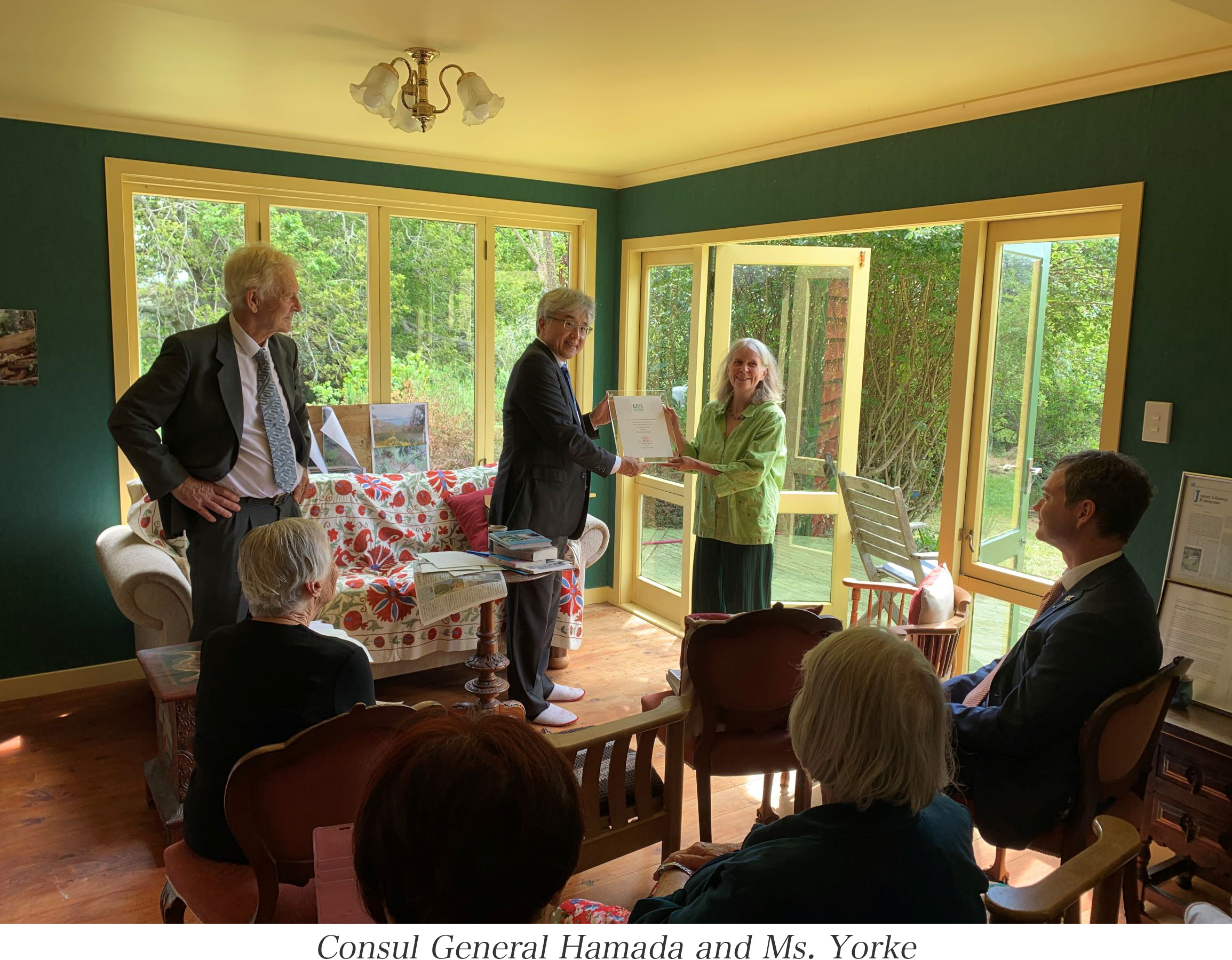 The ceremony to celebrate our library's selection for a donation from the Nippon Foundation under their Read Japan Project 2021 was held on Wednesday, November 16th, 2022, an especially auspicious day for new beginnings in the ancient Japanese almanac (see note below).
The event was attended by twenty-one people, including Mr. Shinichi Hamada, the Consul-General of Japan in New Zealand. The Master of Ceremonies was Mr. David Stone, who had grown and supplied the kauri (native NZ tree) wood used in making the library shelves, which were built by property owner Hitoshi Morishia, without the use of any nails.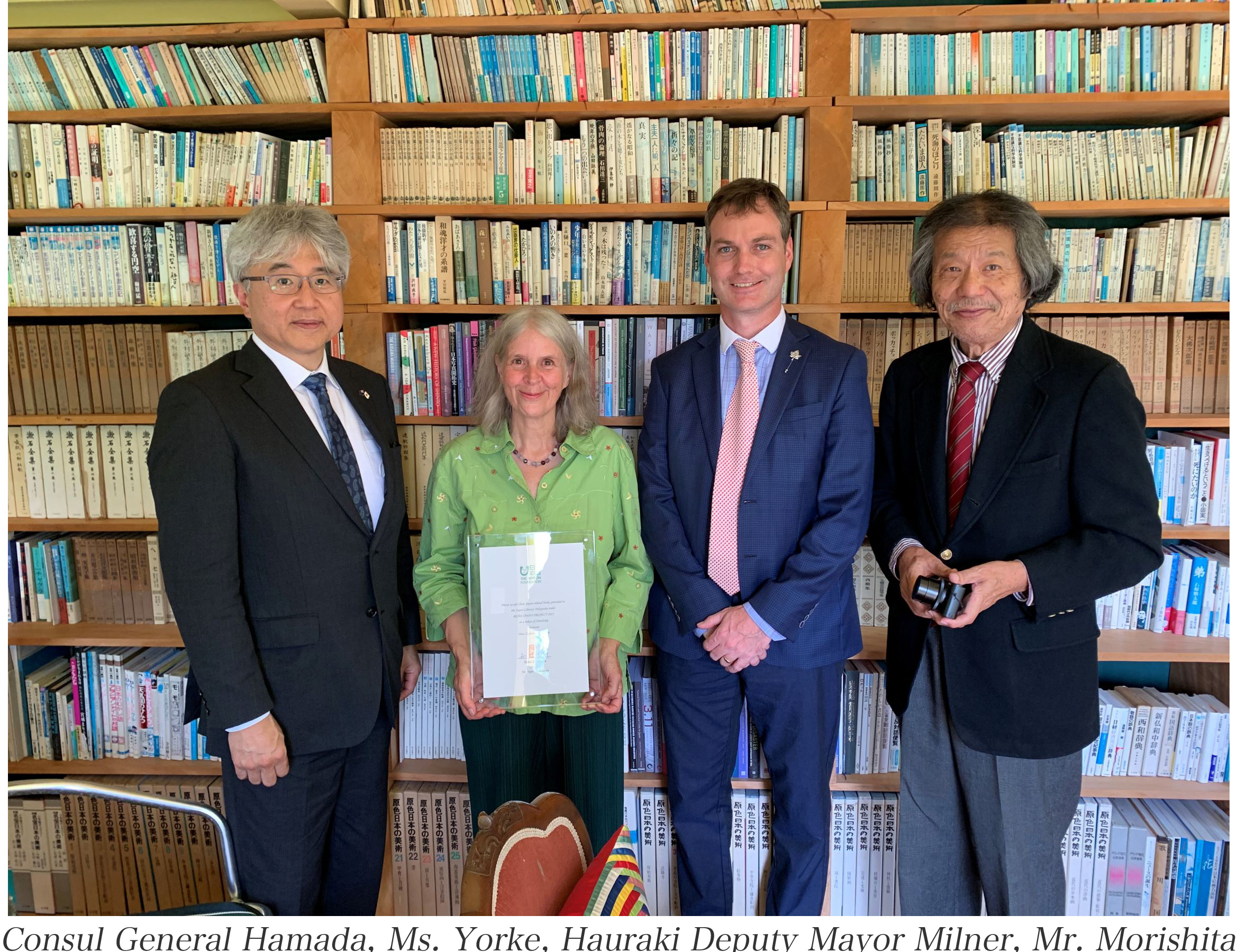 We were entertained by talented local Celtic harpist Catherine Mowbray. Speeches were given by Consul-General Hamada and Hauraki District Council Deputy Mayor Mr. Paul Milner, and the new Honorary Curator, Ms. Joy Rising, was announced and a certificate presented to her. At the entrance to our library is its name, Japan Library: Pukapuka in Japanese calligraphy specially created for us by Mr. Yohei Sasakawa, President of the Nippon Foundation. Participants enjoyed seeing the library and its contents, and meeting each other; several borrowed some of the new books.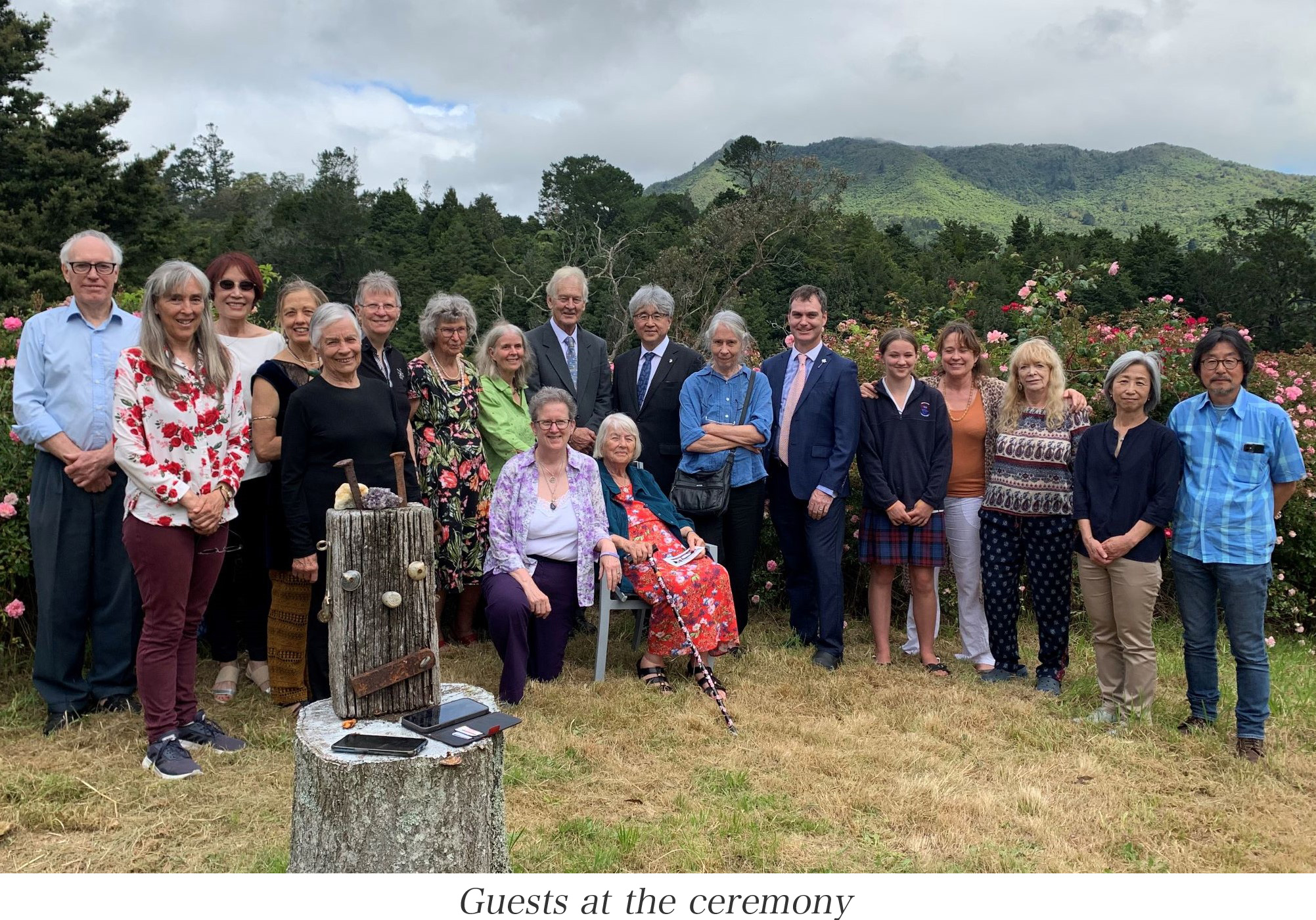 We are currently planning further events, and are most grateful to the Nippon Foundation and the Read Japan team for their assistance and support in furthering international exchange and understanding.
Note: In the ancient Japanese almanac, November 16h, 2022 was ichiryuu manbaibi (「一粒万倍日」, an especially auspicious day for new beginnings. The Japanese characters mean that one single grain of rice planted today, will grow to become a sturdy rice plant that produces 10,000 more grains of rice. That is, anything started today, no matter how small, will grow 10,000-fold.
Reported by Ms. Jillian Isabelle Yorke, Japan Library: Pukapuka, New Zealand.
Related article on Consulate-General of Japan in Auckland website: Consul General Hamada attends the Nippon Foundation Book Donation Ceremony (16 November 2022)
BACK